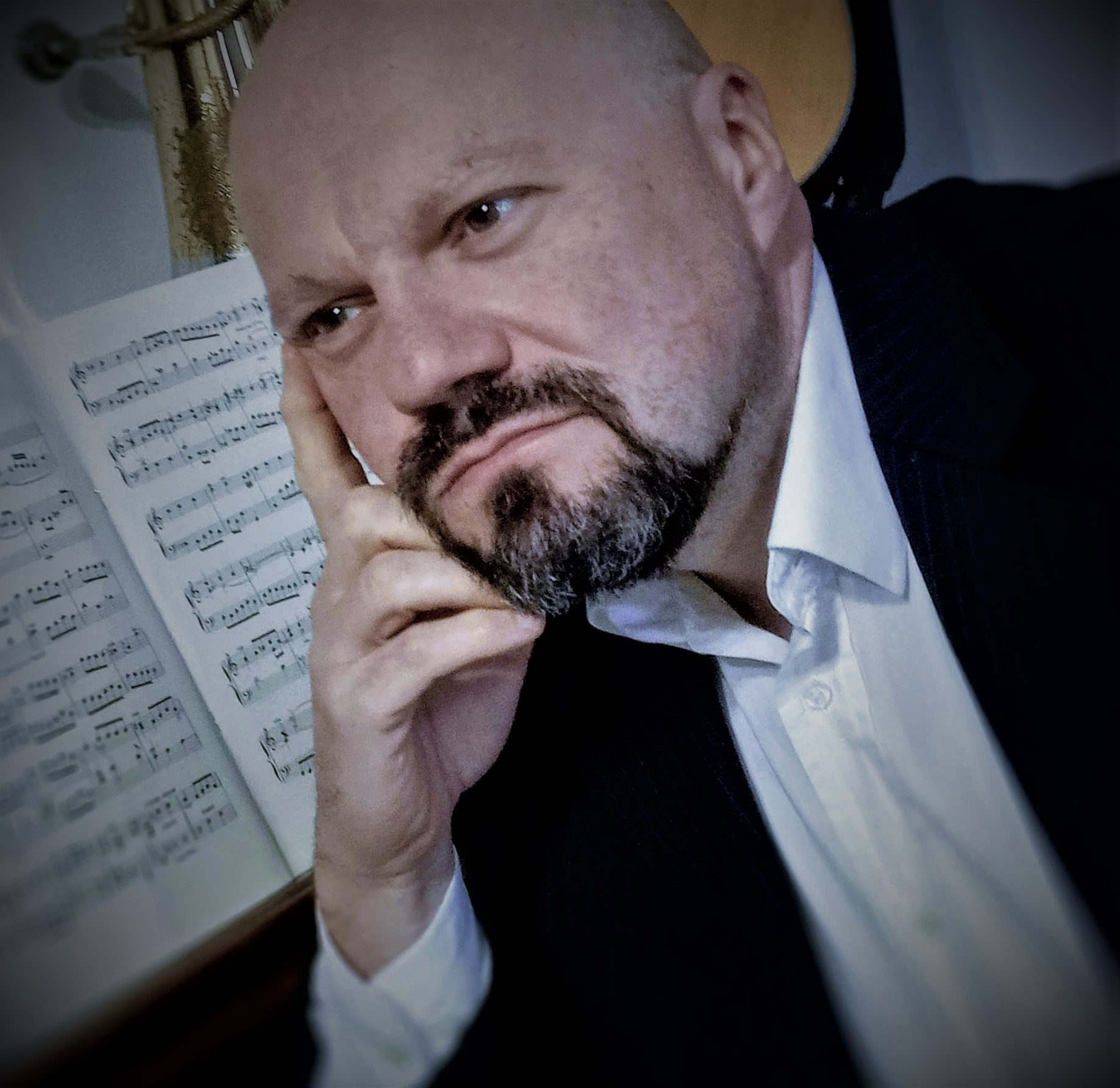 Andrea Bianchi
Andrea Bianchi, nato a Cento (FE) , diplomato in Organo e Composizione Organistica al Conservatorio "G.Frescobaldi" di Ferrara sotto la guida del M° F. Tasini. Diplomato anche in Canto (tenore), presso il Conservatorio di Rovigo, ha poi perfezionato la tecnica vocale con i maestri Paolo Barbacini e Gioacchino Gitto. Ha svolto soprattutto attività di organista, direttore d'orchestra e direttore artistico del Teatro Borgatti di Cento per dedicarsi solo tardivamente all'attività di cantante.
Come cantante solista ha ricoperto ruoli principali in opere del sette, otto e novecento, da Pergolesi, Martini, Cimarosa a Donizetti, Verdi, Puccini, Giordano, Mascagni e Leoncavallo. Ha cantato presso il Teatro Municipale di Piacenza sotto la direzione di Donato Renzetti e presso il Teatro Alighieri di Ravenna in Aida con Riccardo Muti, col quale ha anche cantato in occasione del concerto "Le vie dell'amicizia" tenuto a Teheran nel luglio 2017.
Di recente ha ricoperto i ruoli di Calaf in Turandot, Chenier in Andrea Chenier e Manrico in Trovatore presso il Teatro Petruzzelli di Bari. Ha poi ricoperto il ruolo di Desire in Fedora presso il Teatro Bellini di Catania.
Lavora soprattutto in circuiti "di provincia ricoprendo" i seguenti ruoli:
G. Verdi: Traviata, Trovatore, Vespri Siciliani
U. Giordano: Andrea Chènier
G. Puccini: Le Villi, La Bohème, Tosca, Madama Butterly, Turandot
P. Mascagni: Cavalleria Rusticana
R. Leoncavallo: Pagliacci
English:
Andrea Bianchi was born in Cento / Italy. Graduated in vocal music at the Conservatory of Rovigo and in organ at the conservatory "G.Frescobaldi" of Ferrara.
He was first artistic director of the theater "Borgatti" in his hometown Cento before turning his attention to his operatic career.
Debuted his first opera roles at the Borgatti Theater in Cento as Don Ottavio in "Don Giovanni", Ferrando in "Così fan tutte" and Fenton in "Falstaff".
In the years that followed, his repertoire expanded to include heavier roles such as Duca in "Rigoletto", Manrico in "Trovatore", Pinkerton in "Madama Butterfly" and Cavaradossi in "Tosca".
Andrea Bianchi engagements of the last and current season include u. a. Radames in "Aida" at the "Teatro Municipale di Piacenza" under the baton of Donato Renzetti and at the "Teatro Alighieri" in Ravenna with maestro Riccardo Muti. He was invited to participate at the concert "Le vie dell'amicizia" in Tehran under the direction of Maestro Riccardo Muti as a tenor soloist.
He sang Calaf recently in "Turandot", Chenier in "Andrea Chenier" and Manrico in "Trovatore" at the "Teatro Petruzzelli" in Bari and the role of Desire in "Fedora" at the "Teatro Bellini" in Catania.
His repertoire includes operas like:
Traviata, Trovatore, Vespri Siciliani, Andrea Chènier, Le Villi, La Bohème, Tosca, Madama Butterfly, Turandot, Cavalleria Rusticana / Pagliacci.
Improvviso - Andrea Chénier

Improvviso - Andrea Chénier

Giordano - Andrea Chenier

>