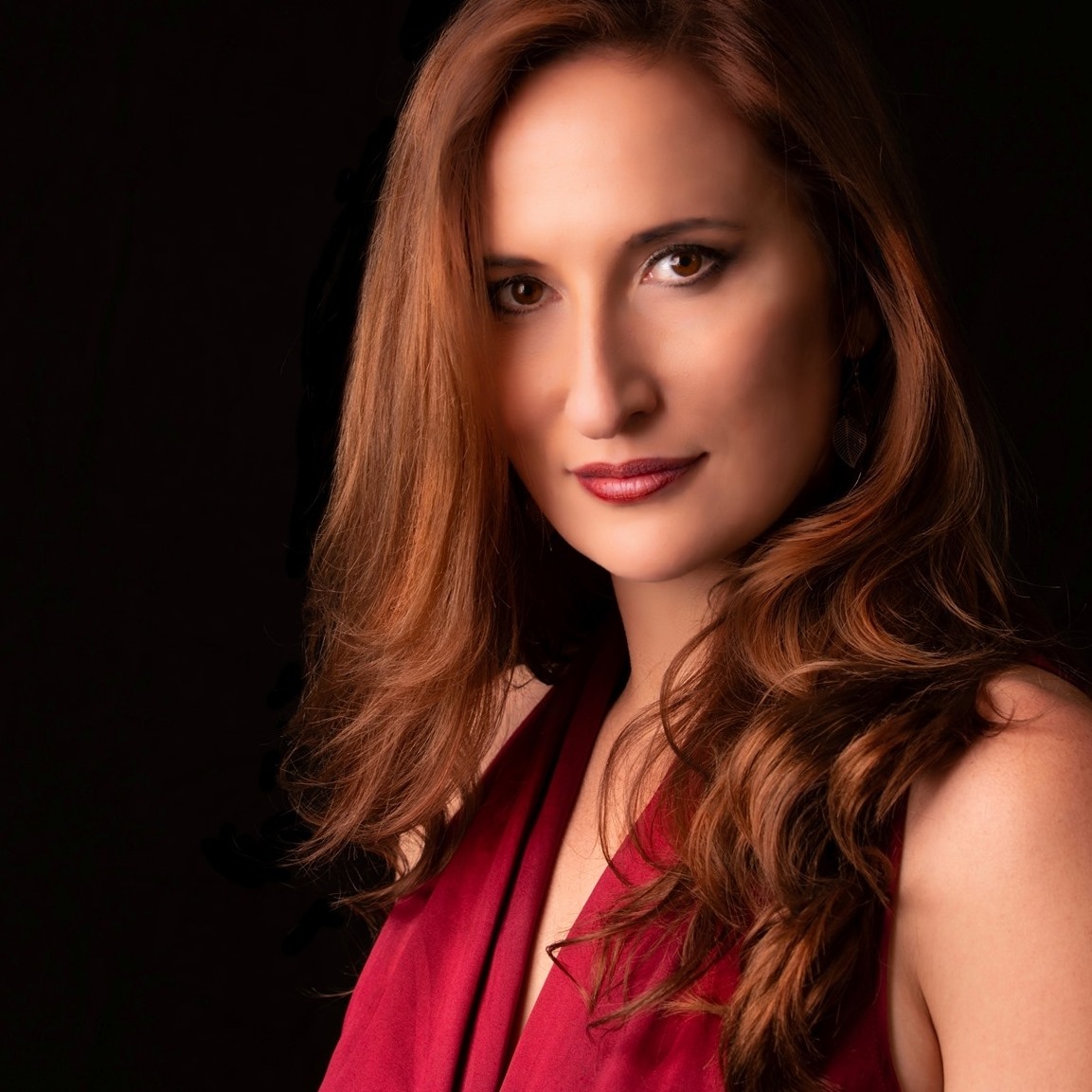 Christina Campsall
Il mezzosoprano di origine canadese Christina CAMPSALL, risiede in Svizzera.
Ha debuttato nel ruolo principale ne "La bella Elena" di Offenbach in Canada con critiche entusiasmanti.
L'Opera Canada ha dichiarato in proposito: "La star è stata Christina Campsall nel ruolo di Hélène. Ha combinato una bellissima zona grave dai toni scuri con grandi capacità di recitazione e movimento".
Nel 2022 debutta con grande successo il ruolo di Angelina nel "La Cenerentola" di Rossini alla Grosser Saal di Basel seguito dall' Orlowsky in "Die Fledermaus" al Teatro di Winterthur che in Marzo ripeterà presso lo Stadttheater Elmshorn (Amburgo). Nel mese di Maggio sarà presso la Musiksaal, Stadtcasino Basel (Svizzera) con la Sinfonieorchester Basel nei ruoli di Popa / Wildschwein nell'opera "Die Drei Rätsel" di Glanert sotto la direzione di Stefano Mariani
Nel 2021 è stata interprete de " The Fairy Queen" di Pucell al Festival Internacional de Musica y Danza de Granada e, in Svizzera, di " Un Mari a la porte" di Offenbach presso il Castello Hallwyl.
Nel 2019 è stata Flora in "Traviata" all'Opera de Tenerife e a Grenoble in Francia. Nel 2018 Christina Campsall ha partecipato all'Opera Studio dell Ópera de Tenerife, dove si è esibita come Romeo ne "I Capuleti e i Montecchi" di Bellini. Ha ripreso quindi il ruolo di Romeo al Teatro Comunale di Bologna. In Germania è stata Giovanna in "Rigoletto" di Verdi con la Philharmonische Kammerorchester Wernigerode e successivamente è stata Mercédès nella "Carmen" di Bizet con Opera Classica Europa a Francoforte.
Christina Campsall si è laureata in Classical Vocal Performance presso la Glenn Gould School del Royal Conservatory of Music e alla York University.
Durante i suoi studi ha ricevuto per ben due volte la borsa di studio Liliane Szenteleky. Tra i ruoli da lei interpretati ricordiamo il Ruggiero in "Alcina" di Handel, Elle ne " La voix humaine" di Poulenc. E' stata solista nei "Brani popolari" di Berio e, con la Royal Conservatory Orchestra, nella Sinfonia n. 9 di Beethoven. Ha cantato alla MYOpera in The Rape of Lucretia di Britten. Si è inoltre esibita come solista con l'Estonian National Male Choir e la Cathedral Bluffs Symphony Orchestra nella Rapsodia per contralto di Brahms.
English:
Canadian mezzo-soprano Christina Campsall, was hailed by GBOPERA MAGAZINE "with a healthy voice, powerful, easily driven to the contralto register, but at ease even in the highest areas, a real discovery," after her performance as Romeo in Teatro Comunale di Bologna's production of Bellini's Capuleti e i Montecchi. She is a recipient of the Bayreuth-Stipendium 2020, the Lotte Lehmann Stipendium 2020, and a finalist in the Jette Parker Young Artists at the Royal Opera House 2019.
​
Ms. Campsall is currently studying at the Hochschule Musik Akademie in Basel, for her Masters in Vocal Performance under Marcel Boone, and was a member of the School of Excellence at the Schola Cantorum Basiliensis. She is a graduate of the Artist Diploma Program in Classical Vocal Performance from the Glenn Gould School of the Royal Conservatory of Music, in Toronto, under Stephanie Bogle.
In 2022 she debuts with great success the role of Angelina in Rossini's "La Cenerentola" at the Grosser Saal in Basel followed by Orlowsky in "Die Fledermaus" at the Winterthur Theatre which she will repeat in March at the Stadttheater Elmshorn (Hamburg). In May she will be at the Musiksaal, Stadtcasino Basel (Switzerland) with the Sinfonieorchester Basel in the roles of Popa / Wildschwein in Glanert's opera "Die Drei Rätsel" under the direction of Stefano Mariani.
2020/21 season, Christina Campsall makes her debut at Theater Basel as The Old Lady in Bernstein's Candide (Im Flow der Apokalypse). She is a soloist in the 2020 Festival der Jungen Stimmen, touring throughout Switzerland and Germany, including Theater Rigiblick in Zürich, Basel Stadtcasino, and Staatstheater Wiesbaden. Ms. Campsall makes her debut with Sinfonieorchester Basel as Popa/Wildschwein in Detlev Glanert's Die Drei Rätsel.
​
Since moving to Europe in 2016, Christina Campsall made her European debut as Romeo in Bellini's I Capuleti e i Montecchi at Teatro Comunale di Bologna, Italy and Ópera de Tenerife, Spain to rave reviews. She was a member of Ópera de Tenerife's Opera (e)Studio in 2017, and a member of the Opera Next program of the Bologna Scuola dell'Opera in 2018. Ms. Campsall sang Giovanna in Verdi's Rigoletto with Philharmonische Kammerorchester Wernigerode, Germany, and Mercédès in Bizet's Carmen with Opera Classica Europa in Frankfurt. In 2019, she made her debut in France as Flora in Verdi's La Traviata with La Fabrique Opéra Grenoble, and later reprised the role with Ópera de Tenerife, Spain.
R. Strauss-ARIADNE AUF NAXOS

R. Strauss-ARIADNE AUF NAXOS

"Sein wir wieder gut" - Komponist

>