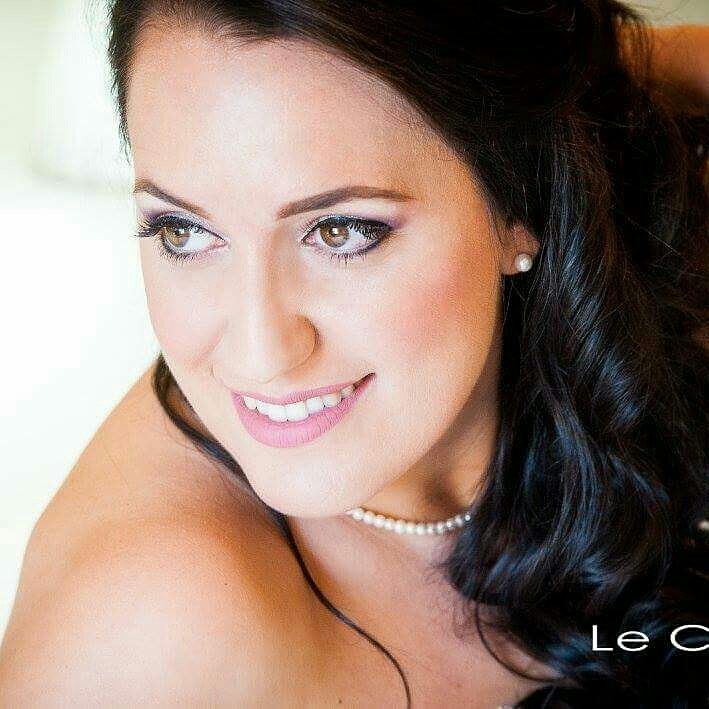 Annalisa D'Agosto
Il soprano Annalisa D'Agosto si è diplomata in canto lirico nel 2010 presso il Conservatorio Statale di musica "G.Martucci" di Salerno con il massimo dei voti sotto la guida del Maestro D.G. Serraiocco. Nel 2008 è stata ospite del Conservatorio J. Haydn di Eisenstadt (Austria) presso il quale ha studiato. E' risultata finalista in diversi concorsi nazionali ed internazionali tra i quali: Concorso lirico Valerio Gentile (2012); Concorso "Leopoldo Mugnone" di Caserta (2011), "Hariclea Darclee" (Romania, 2011) e "Mirabent" (Sitges, Spagna 2013).
Nel 2009 debutta nel ruolo di Musetta al Teatro delle Arti e Augusteo di Salerno. E' stata soprano solista nel "Gloria" di A. Vivaldi con l'orchestra ed il coro del Conservatorio Martucci di Salerno diretti dal M° M.Carlini nel Duomo di Salerno.
Ha interpretato il ruolo di protagonista nella Cantata moderna "Homo Homini Homo" e nell'opera "La notte di Tiberio" (versione concertante) di G.Pappacena, della quale si attender la pubblicazione discografica.
Ha tenuto concerti in Spagna (Teatro "Serrano", Auditorium della città di Segorbe, Iglesia Arciprestal di Villa Real) presentando repertorio d'Opera italiana, sacro e Zarzuela.
Ha interpretato il ruolo di Araldo nell'Opera "800. L'assedio di Otranto" di Francesco Libetta, rappresentata presso i Cantieri Teatrali Koreja di Lecce, alla quale è seguita una registrazione discografica.
Ha riproposto in prima esecuzione moderna nell'ambito di un progetto filologico-musicale le romanze da camera del compositore napoletano V.D'Annibale, evento ripreso in diretta audiovisiva da canali tv nazionali.
Al Festival Internazionale "Rossini in Wildbad" sotto la direzione del M° Antonino Fogliani è Madama Cortese nell'Opera "Il viaggo a Reims" di Rossini presso la Trinkhalle di Wildbad; Modestina (Il Viaggio a Reims, versione concertante, Kurtheater di Wildbad); Clemenza in "Tebaldo e Isolina" di F. Morlacchi (prima esecuzione moderna, Trinkhalle, versione concertante). Ha inciso per la casa discografica Naxos. Nel Giugno 2017 è stata impegnata a Lucca come Mimì ne "La Bohème" nell'ambito delle "Cartoline Pucciniane" promosse dal Teatro del Giglio di Lucca.

Nella stagione 2017/18 ha riscosso un grandissimo successo personale come Amelia in " Un ballo in maschera" di Verdi in una lunga tournée in Austria e Germania.
Nel 2019 è Frasquita e Micaela in Carmen a Brasov (Romania) e Traunreut (Germania).
Nell'estate 2021 è stata Violetta nella Traviata a Benevento, Potenza e ad Avellino con l'orchestra del Teatro Goldoni di Livorno diretta dal M.° Mario Menicagli.

English:
The soprano Annalisa D'Agosto graduated in opera singing in 2010 at the State Conservatory of Music "G.Martucci" of Salerno with honors. In 2008 she was a guest at the J. Haydn Conservatory in Eisenstadt (Austria) where she studied for six months performing in numerous concerts at the "J.Haydn Auditorium".She has been a finalist in several national and international competitions including: Valerio Gentile (2012); Competition "Leopoldo Mugnone" of Caserta (2011), "Hariclea Darclee" (Romania, 2011) and "Mirabent" (Sitges, Spain 2013).In 2009 she made her debut as Musetta at the Teatro delle Arti and Augusteo of Salerno (concert version). In 2010 she was first solo soprano in the "Gloria" of A. Vivaldi with the orchestra and choir of the Conservatory Martucci di Salerno directed by M ° M. Carlini in the Cathedral of Salerno. In June 2011 he played the leading role in the modern cantata "Homo Homini Homo" and in the opera "La notte di Tiberio" (concert version) by G. Pappacena. He has held concerts in Spain (Teatro "Serrano", Auditorium of the city of Segorbe, Iglesia Arciprestal of Villa Real) presenting repertoire of Italian Opera, sacred and Zarzuela. In 2012 she played the role of Herald in the Opera "800. "The Siege of Otranto" by Francesco Libetta, represented at the Koreja Theatrical Workshops of Lecce, which was followed by a recording. She also recently made her debut at the "Rossini in Wildbad" International Festival under the direction of M ° Antonino Fogliani in the role of Madama Cortese in the Opera "Il viaggo a Reims" by Rossini at the Trinkhalle in Wildbad; Modestina (The Journey to Reims, concert version, Wildbad's Kurtheater); Clemenza in "Tebaldo and Isolina" by F. Morlacchi (first modern performance, Trinkhalle, concert version), recorded for Naxos .
In June 2017 she was engaged in Lucca as Mimì in "La Bohème" as part of the "Cartoline Pucciniane" promoted by the Teatro del Giglio of Lucca. In the season 2017/18 she sang with great personal success the role of Amelia in Verdi's "Un ballo in maschera" in a long tour in Austria and Germany.
In 2019 she sang Frasquita and Micaela/ "Carmen" in Brasov and in Traunreut. In the summer of 2021 she was Violetta in " La Traviata" in Benevento, Potenza and Avellino with the orchestra of the Teatro Goldoni in Livorno conducted by M.° Mario Menicagli.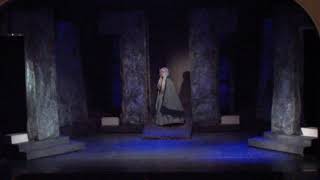 Ecco l'orrido campo- G.Verdi- Un ballo in maschera
Ecco l'orrido campo- G.Verdi- Un ballo in maschera
>